Reading is not only for students within the confines of the classroom but also for professionals who practice their skills in the workplace. Learning is a non-stop process, and reading books related to your profession adds to your stock knowledge. It gives you new information that may have been different from your lessons back in school. Given this dynamic industry, it is an imperative that you read these suggested materials to facilitate your work.
1. A Guide to the Project Management Body of Knowledge (PMBOK Guide) Sixth Edition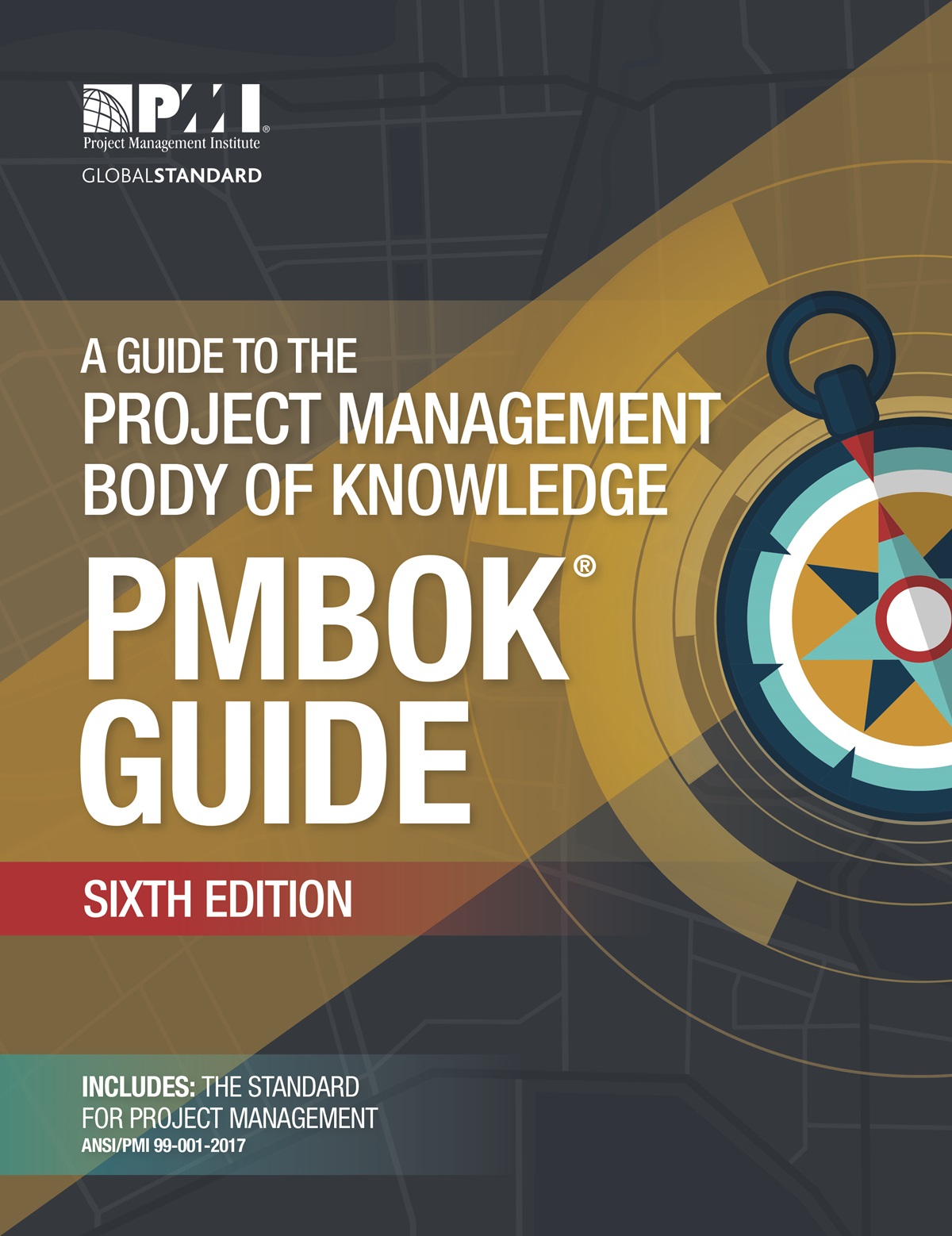 Image Source: Amazon
This book talks about latest good practices in construction project management. These practices are further integrated in project settings and it focuses on strategic and business knowledge such as discussion of project management business documents, information on the PMI Talent Triangle and the essential skills for this industry.
You can purchase a copy of this book through Amazon.
2. Modern Construction Management Seventh Edition by Frank Harris and Ronald McCaffer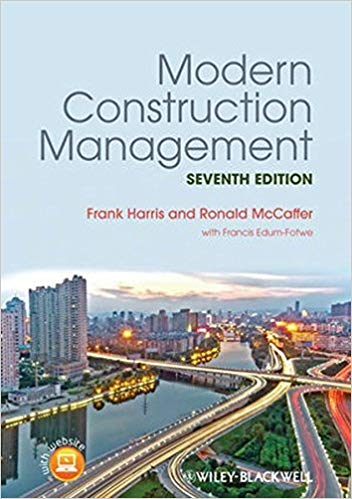 Image Source: Amazon
This book discusses the technical and corporate-related competencies and skills needed to train the modern construction project manager. It is structured to identify responsibilities of construction managers whether in the job site or in the office. These responsibilities are further explained by narrating true-to-life situations in construction management and methods to enhance learning.
Also, according to this book, the construction industry is innovative, eco-friendly, people-orientated, problem-free, efficient, and cost-effective. The overall themes for the Seventh Edition are:
Drivers for efficiency: It supports lean construction without compromising production management and off-site production methods.

Sustainability: It advocates the shift to a low carbon economy.

Corporate Social Responsibility: It values health & safety, human resources, effective procurement, and employment issues.

Building Information Management: It seeks to improve management systems.
It received glowing reviews from Civil Engineering and Blog Business World who said that it is for all levels of construction project management in an evolving discipline.
You can access this book via Amazon
3. Green Construction: An Introduction to a Changing Industry by Alison Dykstra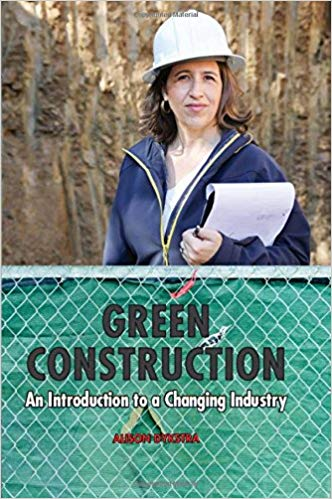 Image Source: Amazon
This book presents the ever-changing green construction and the use of its principles on design, materials, standards, rating systems, products, and practices. Due to the tightening energy requirements and building performance expectations, professionals understand that success is based on their response to and understanding of these changes. It also covers descriptions of building certification programs such as LEED, green globes, professional credentials and continuing education.
General questions tackled in this book include:
What is green construction?

How is it impacting jobs, workers, and the built environment?

And what do these changes look like in the field?
Specific questions discussed are the following:
What is meant by terms like "green", "sustainable", and "high performance"?

What differentiates a green building from a conventional building?

What are the benefits of green construction to jobs, to the economy, and to the environment?

How does the application of green principles affect workers' jobs?

How can workers in all aspects of the construction industry take advantage of the opportunities provided by these changes?
Based on peer reviews, the book is comprehensive as the division of topics are clear. The different shades of "green" in green construction are discussed properly for architects, engineers, builders and owners. Moreover, each person can decide the shade of "green" for his or her project.
You can get a copy of this book through Amazon.
4. Communication in Construction by Andrew Dainty, David Moore and Michael Murray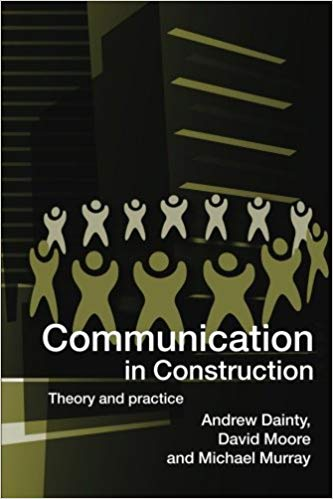 Image Source: Amazon
This book talks about interpersonal to organizational communication in the construction industry, usually with unfamiliar groups of people in a limited time before separating to work on other agenda. The combination of various perspectives shows the diversity of communication problems experienced in projects. Real-life examples, situations and solutions to these communication problems are provided by this material.
A review by International Journal of Architectural Engineering and Design Management said that this book is incomparable and that no other writer can produce an output of this kind.
You can access a copy of this book through Amazon.
5. Defensive Estimating: Protecting Your Profits by William Asdal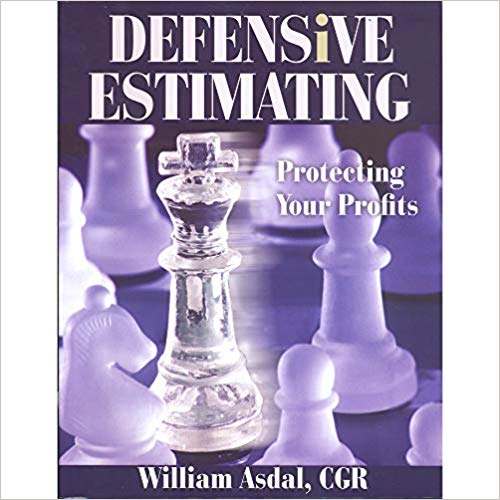 Image Source: Amazon
This book helps construction companies compute estimation based on fiscal goals and protection of the company's bottom line. His unique approach of taking the science of estimating then turning to art gives readers user-friendly systems to improve the process. Moreover, this book shows professionals revision of business processes to achieve financial goals, profit generation not bothered by carelessness, and defense of each estimate line to make unplanned profitability.
According to Dan Kolbert, Dan Kolbert Building & Renovations LLC, Portland, ME, Asdal's material is the best reference for construction estimation. It helped him to implement new strategies for the said area.
To access this book, you may visit Amazon.
There are many other references in the market that are equally worth-reading with the mentioned books above. Hence, this list is in no way exhaustive and does not imply any inclination to a certain book and/or author. However, Pinoy Builders believes that in the construction industry, practice without theory is insufficient. It should be theory AND practice, with books accounting for the theoretical knowledge.