With the rising threat of the more contagious COVID-19 Delta variant, President Rodrigo Duterte has approved the recommendation of the Inter-Agency Task Force (IATF) to place the National Capital Region (NCR) under Enhanced Community Quarantine (ECQ), effective August 6 to August 20, 2021. Currently, Metro Manila is under general community quarantine (GCQ) subject to heightened restrictions until August 5, 2021. This means restrictions of movement within NCR and shutting down of industries and establishments which aren't allowed to operate under the said community quarantine level.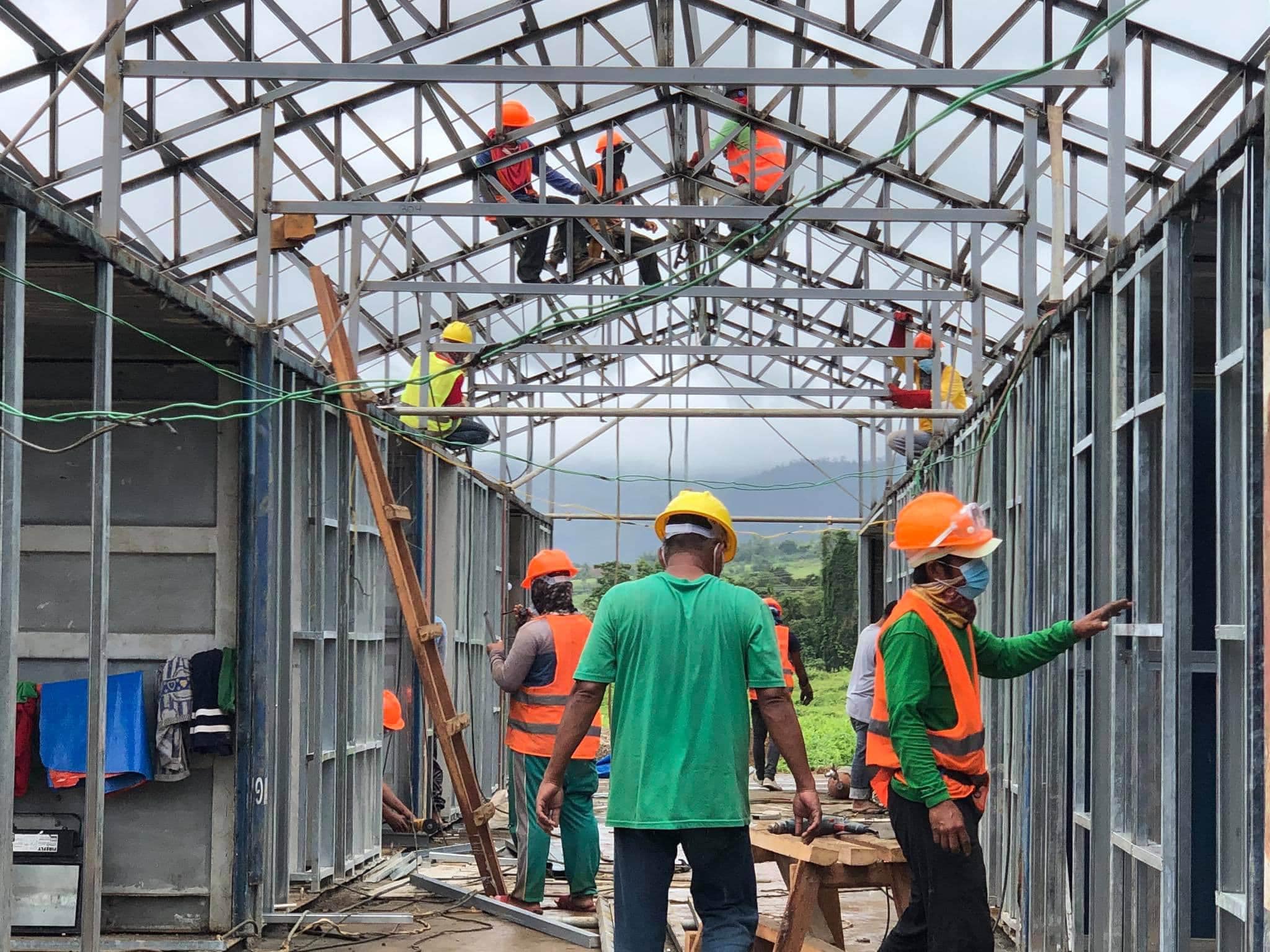 Construction works are allowed
Meanwhile, construction projects considered essential and a priority, public or private, are allowed to operate at full capacity, in accordance with the guidelines by the Department of Public Works and Highways (DPWH). In line with this, employers and workers must strictly comply with the construction safety guidelines and protocols approved by the department during the COVID-19 pandemic.
Below are the construction projects allowed on the ECQ areas:
Quarantine facilities and isolation facilities

Facilities for health sectors

Facilities for construction personnel for emergency works, flood control and other disaster risk reduction and rehabilitation works
For these projects, accreditations shall be issued by the Head of Implementing Office to the contractors.
Additionally, areas under GCQ with essential construction projects, whether private or public, are allowed but not limited to:
sewerage project

water services facilities projects

health facilities

digital works

priority projects

other similar construction projects related to human needs.
Construction Safety Guidelines
Allowing construction projects to resume its operation in the midst of the ECQ classification, contractors and personnel are expected to follow the guidelines set by the DPWH. Here are the construction safety guidelines of the DPWH for the infrastructure projects during COVID-19.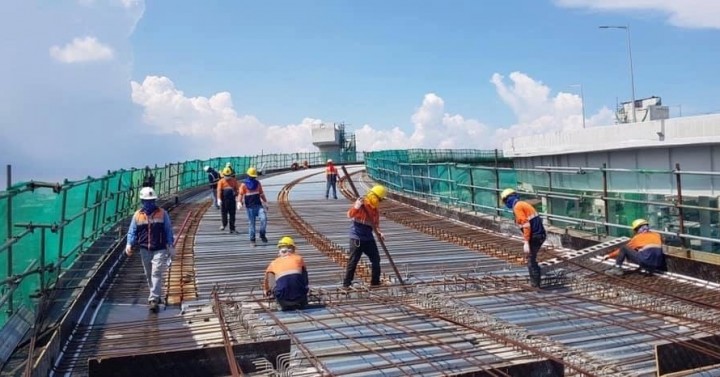 Prior to Deployment
Only persons from 21 to 59 years old, without pre-existing condition, and those who did not come into contact with a COVID-19 patient shall be allowed to be included in the workforce.

Construction personnel are also required to undergo COVID-19 testing.

Quarantine Pass must also be issued to the qualified personnel by the head of the concerned Implementing Office.

Personnel must also be provided with quarters for board and lodging, must ensure social distancing, proper hygiene. Contractors shall also provide vitamins, other over-the-counter medicines, quarantine facilities, and oxygen tanks for emergency purposes.

Contractors must also ensure that their projects are in compliance with the Department of Labor and Employment.

There must also be disinfection facilities on project sites to ensure the safety of their personnel.

COVID-19 construction protocols must also me properly disseminated on top of the existing construction safety practices to all personnel.
During Deployment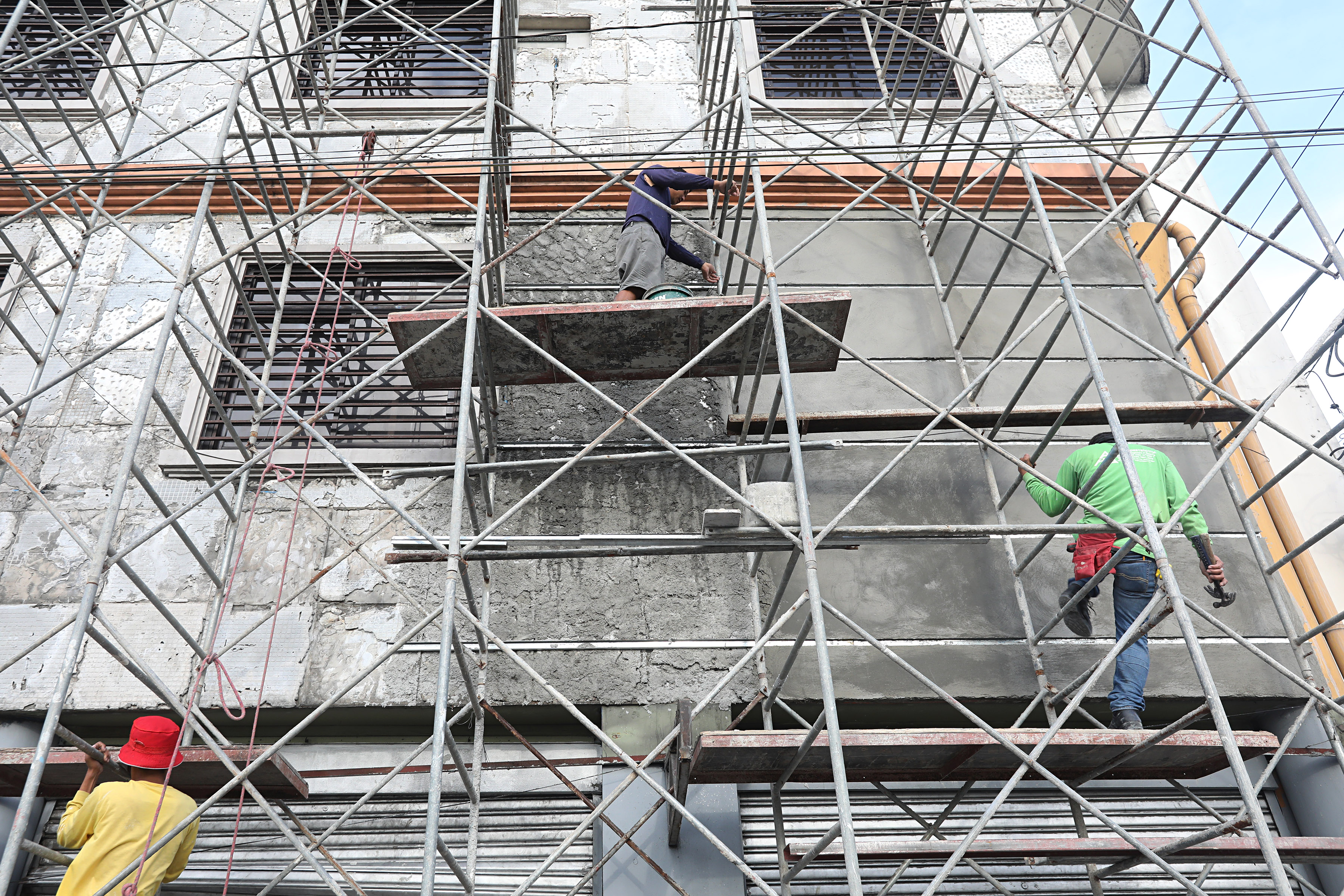 Inventory of works shall be conducted to uphold the required social distancing. Break times shall also be staggered.

Employees must be in their quarters for the entire duration of the project under ECQ or GCQ classification.

Errands outside the construction site must be minimal.

Maintenance and daily disinfection of field offices, employees' quarters and common areas must be regularly observed.

Contractors, concessionaires, subcontractors and suppliers must always have available food, safe drinking water, disinfectants and hand soaps for all their house personnel.

Health conditions of workers must be monitored daily.

Personnel with symptoms relative to COVID-19 shall be quarantined for 14 days. If necessary, must be brought to the nearest DOH COVID-19 treatment facility.

Work activities shall be strictly monitored to ensure compliance to safety standards and quarantine protocols.

For government construction projects, strict compliance to the wearing of additional personal protective equipment must be ensured by the DPWH Engineers on-site.

A safety officer shall be assigned by the contractors of essential private construction projects under GCQ to ensure the implementation of social distancing.

Quarters and transport service for off-site employees will be provided and disinfected regularly before and after use.

Sharing of construction and office equipment is discouraged. If it is really necessary, the shared equipment must be disinfected.

All material and equipment delivery and disposal shall be conducted by a specific team of personnel on an isolated loading/unloading zone; shall also be duly disinfected, as possible.

Non-essential personnel will not be allowed to enter the construction site, employees' quarters, and field offices.

All personnel entering the site premises on a temporary basis shall be properly logged and checked for symptom. Gatherings, liquors, and/or merry-making are strictly prohibited within the construction site premises.

Clustered and staggered deployment of employees within the construction site shall be observed

Proper waste disposal shall be provided for infectious waste such as PPEs and other waste products coming from outside the construction premises
Quarantine classifications outside Metro Manila
Furthermore, places outside Metro Manila that will remain under ECQ until August 7 are Iloilo City, Iloilo, Cagayan de Oro City, Gingoog City.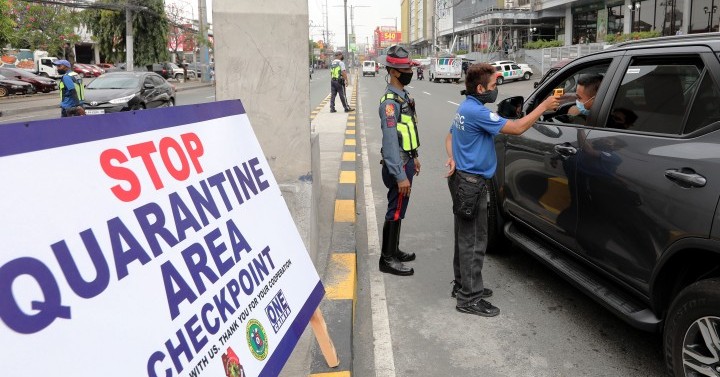 Cebu City and Cebu province will be placed under modified ECQ from August 1 to 15, as well as Ilocos Norte, Bataan, Mandaue City and Lapu-Lapu City.
Areas that are under GCQ with heightened restrictions from August 1 to 15 are the following:
Ilocos Sur

Cagayan

Bulacan

Cavite

Rizal

Laguna

Lucena City

Naga City

Antique

Aklan

Bacolod City

Capiz

Negros Oriental

Zamboanga del Sur

Misamis Oriental

Davao City

Davao del Norte

Davao Occidental

Davao de Oro

Butuan City
Meanwhile, these areas will be under GCQ for the whole month of August:
Baguio City

Apayao

Santiago City

Quirino

Isabela

Nueva Vizcaya

Batangas

Quezon

Puerto Princesa

Guimaras

Negros Occidental

Zamboanga Sibugay

Zamboanga City

Zamboanga del Norte

Davao Oriental

Davao del Sur

General Santos City

Sultan Kudarat

Sarangani

North Cotabato

South Cotabato

Agusan del Norte

Agusan del Sur

Surigao del Norte

Surigao del Sur

Dinagat Islands

Cotabato City
The rest of the Philippines will be under modified GCQ.
CITATIONS:
Gita-Carlos, R. A. (2021, May 9). Construction, infra projects now allowed in ECQ areas: Palace. Philippine News Agency. https://www.pna.gov.ph/articles/1102360

Metro Manila escalated to ECQ starting August 6. (2021, July 30). Presidential Communications Operations Office. https://mirror.pcoo.gov.ph/news_releases/metro-manila-escalated-to-ecq-starting-august-6/

Gregorio, X. (2021, July 30). Metro Manila to be placed under ECQ from August 6–20. PhilStar. https://www.philstar.com/test-microsite-clone/2021/07/30/2116363/metro-manila-be-placed-under-ecq-august-6-20

Gregorio, X. (2021b, July 31). August 2021 ECQ guidelines: What to expect as Metro Manila goes into lockdown. PhilStar. https://www.philstar.com/headlines/2021/07/31/2116602/august-2021-ecq-guidelines-what-expect-metro-manila-goes-lockdown

Construction Safety Guidelines for the Implementation of Infrastructure Projects During the COVID-19 Public Health Crisis. (n.d.). Department of Public Works and Highways. Retrieved August 2, 2021, from https://www.dpwh.gov.ph/dpwh/announcements/18884