There is a long road ahead of you if you want to become the next big general contractor in your area, or if you want to start a successful small firm in a specific niche.
Construction is a popular choice for new businesses, but it also has a high failure rate. 63.6% of all construction firms that fail within the first five years cite the owners' lack of business skills and experience, funding, or proper preparation as major factors. You don't have to be a part of this.
Construction companies go through periods of trials, but there will always be a need for their services.
Photo from Freepik 
Factors to consider
If you're starting a construction business, here are some things to keep in mind.
What are your skills, and what field do you want to go into?
What is the present state of the construction industry in your area? Who are the major players in this scenario?
Where does a new business stand a chance to develop and succeed?
Who are your customers? 
How will you fund your business?
What legal, trade, and regulatory obligations would you have to fulfill and follow?
Where will you set up shop? 
What vehicles, small equipment, and heavy equipment will you need to rent or buy?
What tools or other materials will you need?
What tasks or site labor will you employ or outsource, and what will you perform yourself?
What will you need in your business plan?
RELATED: Staying Ahead: Four Misconceptions in the Contracting Business
Where do you start?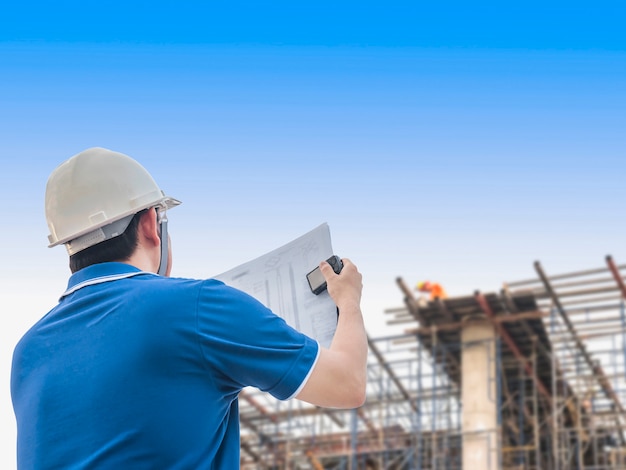 Photo from Freepik 
1. Do a local market research.
The first thing you should ask is whether engaging a construction business is really a possibility in your location. It may be difficult to break into the industry, let alone build a successful firm with a saturated market and customers satisfied with existing local businesses.
You'll want to know:
how many local construction companies are already operating in your area?
What is their specialization?
How much they charge?
What is their reputation?
Knowing these factors can help in creating a better business plan and provide you with a competitive advantage when you ultimately take the field.
2. Draft your business plan.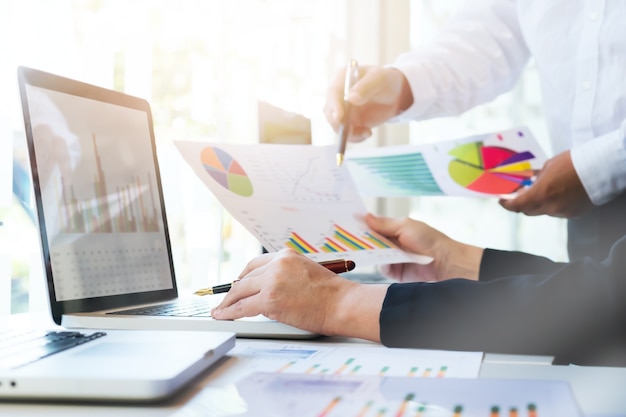 Photo from Freepik
You can start developing a business plan whenever you feel you have a decent understanding of your local market. When you're initially starting out, this is one of the most crucial documents you'll develop because it may help you stay on track and improve your chances of success. This plan is also what you'll submit to lenders to help you find financing, so it's critical to be thorough and use all of your market research.
Included in a standard business plan are:
How you'll structure and manage the business
What services you'll provide
What types of jobs you'll bid on
Who your target market is
The number of employees you'll have starting out
How you plan to market yourself
The initial estimated cost of starting and maintaining the business
How much you expect to make in your first year and other important KPIs
RELATED: Ways To Get More Clients For Your Construction Business
3. Registration and licensing.
This is the time to put all your hard work into action. Establish your company by formally registering it in your Local Government Unit (LGU), secure your company and brand name in DTI (for sole proprietor) or SEC (for partnership and Corporation), and in Bureau of Internal Revenue (BIR) for your Tax Identification Number (TIN). You may also need other permits,  depending on the type of customer you are targeting.
4. Secure insurance and liability plans.
If you are a sole proprietor, remember that the liability of the company extends to the owner. Whatever the registration type of your business, remember that construction businesses, though financially rewarding, also entail many work risks and hazards. Make sure you have insurance and liability strategies in place.
5. Get sufficient funding.
Photo from Freepik
It's time for you to secure enough funds for your project to ensure that you won't have to worry about running a deficit at any point. To gain a loan from a bank or a personal lender, look into all of your choices. Because your business operations' payments are frequently unpredictable and inconsistent, attempt to resolve this issue in advance in order to avoid damaging your company's credit history. If you can afford it, it's also a good idea to save a small amount of money in case of an emergency.
RELATED: Is the Construction Industry an Essential Business During Outbreaks?
It may not be easy to plan your construction business, but now that you understand the extent of the task, you're ready to figure out what you'll need to get started.
Subscribe now to see more content like this in the future!
CITATIONS: