It's always interesting to catch a glimpse of your favorite celebrity's luxurious life. While some build their mansions on home soil, some opt for more adventure, seeking the beauty of homeownership in a foreign land. From Paris to California, many local Filipino celebrities have searched far and wide for their dream home, and a couple have finally found a spot where they can invest not just their hard-earned money, but also a significant portion of their lives. In this article, we will showcase Filipino personalities who own multi-million peso home properties abroad. 
Famous Filipino Celebrities With Multi-Million Houses Abroad
Bea Alonzo's Madrid Apartment
Actress Bea Alonzo, known for her remarkable performances in the Philippine entertainment industry, made headlines around November last year after purchasing an apartment in Madrid for a cool €500,000 (₱30 million). This property investment led her to become a legal resident of Spain through the Golden Visa program, which offers residency to those who invest in Spanish real estate properties worth no less than 500,000 euros.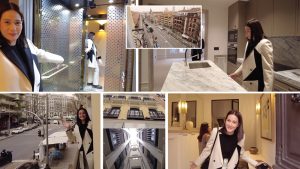 During a three-week European vacation, Bea processed her residency visa and secured her new property. In her vlog, she showed her non-furnished apartment in a century-old building; she plans to make it a cozy vacation home for her and her loved ones, and she also thought of having it leased in the future. She expressed her fascination with living abroad but clarified that her primary residence would remain in the Philippines. Bea's Golden Visa also grants her visa-free travel within the Schengen area and allows her to work legally in Spain.
Kris Bernal's California Home
Kris Bernal is a Filipino actress who became known for winning the fourth season of the reality-based talent search StarStruck of GMA Network, ventured into real estate in 2018 when she and her family acquired a house in West Covina, California.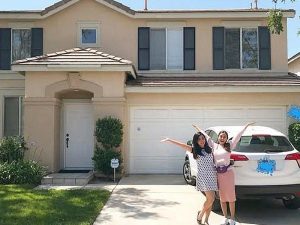 The property, characterized by modern-minimalist aesthetics, boasts a substantial lot size of 3,750 square feet and a spacious floor area of 2,022 square feet, featuring five bedrooms and a loft. This investment was a result of Kris's mother's advice, who saw the potential for property value appreciation in the United States, making it a wise financial choice. According to a real estate website, the Cali abode is worth around $614,002, which is ₱35 million.
Heart Evengelista's Paris Apartment
Recently, child actress turned Filipino fashion icon and international model Heart Evangelista, acquired an apartment in Paris. With her keen eye for interior design, Evangelista is taking the lead in decorating and furnishing her new home in the City of Love and has been actively documenting her lavish and quite comfy journey of decorating her Parisian dream space.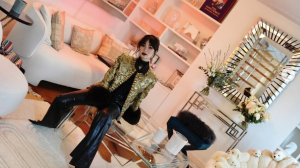 In her popular YouTube channel, the actress shares updates and details about her apartment during her trips to Paris. Her apartment in the city reflects her unique style and personality and stands as a testament to her passion for interior decoration and fashion. Even though the actual price of her property is not disclosed, Parisian apartments do not come cheap. According to parisrental.com, the average home property in Paris costs around €2.17M or ₱100M, and we all know Heart will not settle for an "average" apartment. Just ask her $400,000 sofa.
Manny Pacquiao's Beverly Hills Mansion
Boxing legend Manny Pacquiao surprised his family with the purchase of rap star Sean Combs' Beverly Hills Mansion in 2015, which cost approximately $12.5 million. The lavish 3,000 square-meter estate boasts seven bedrooms, eight baths, a two-story entrance, a cobblestone driveway, a swimming pool with a fountain and spa, as well as multiple fire pits and patios.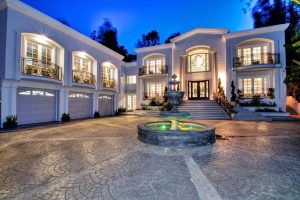 This acquisition adds to Manny's property portfolio in the United States, where he also owns a modern home in Los Angeles. Manny's choice of homes reflects his desire for privacy and luxurious living and his Beverly Hills Mansion sitting inside 10,000 square-foot of land will surely give him that break away from the crowd.
Piolo Pascual's Las Vegas Home
One of the household names in the entertainment industry, actor and model Piolo Pascual is not restricted within the local bounds when it comes to searching for his dream abode. The certified heartthrob bought a two-story, four-bedroom dwelling in Las Vegas, Nevada, USA, which stands as a serene retreat from his busy life as a celebrity.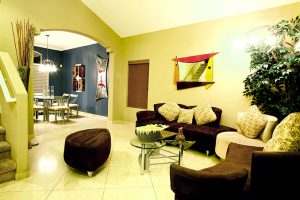 The 260-square-meter home is situated inside a private neighborhood, offering Piolo tranquility and probably a nice break from all the flashing camera lights. Although Piolo made minimal changes upon moving in, his sister Patricia added personal touches to create a Neo-eclectic home with modern and hip design elements. The house seamlessly blends with its neighborhood and exudes a comfortable, secluded ambiance. Piolo Pascual's Las Vegas home is a low-key haven with a touch of modern style and comfort.
Small Laude and Alice Eduardo's Mansion in Beverly Hills  
Alice Eduardo, the president and CEO of Sta. Elena Construction and Development is the proud owner of an exquisite Mediterranean villa in Beverly Hills. Eduardo, who earned the moniker "Woman of Steel," is also a sister to popular TikTok and Youtuber Small Laude, who visits the L.A. mansion from time to time.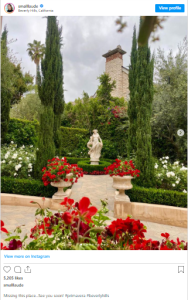 Image from Instagram
The heavenly property spans 8,522 square feet and was acquired in September 2013 for a whopping $9.5 million after a two-month stint on the market. Located just seven minutes away from the renowned Rodeo Drive, the mansion features opulent amenities, including a two-story living room, one family room, five bedrooms, a formal dining room, a gourmet kitchen, seven bathrooms, a library, and a powder room. The estate's lush grounds are adorned with olive trees imported from Italy, and its current estimated value stands at $16.5 million, significantly enhancing Alice Eduardo's net worth and showcasing the merits of property investments.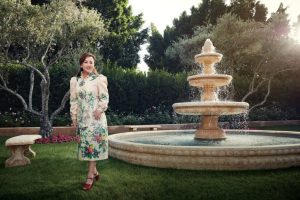 Alice Eduardo's Beverly Hills mansion epitomizes luxury living, with its grand double-sided staircase, French doors throughout, and a stunning marble fountain surrounded by a circular ramp ascending to the villa's front door. The property offers breathtaking views of orange and olive trees from her bedroom, main living area, and kitchen, creating an oasis of tranquility and elegance. This investment underscores the value of wise financial decisions and the enduring appeal of prime real estate.
Famous Filipinos And Their Fabulous Homes Abroad
Despite having their own homes in the Philippines, many local celebrities are seeing the social, economic, and financial benefits of having a long-term investment in various countries that may offer different conditions compared to the Philippines. Lavish lifestyles aside, the home properties of the 5 celebrities mentioned above represent the dream of every hardworking Filipino–to live in comfort in a good community. For many individuals who dream of owning a home someday, the homeownership of these Filipino celebrities stands as a testament that dreams are achievable with enough talent, dedication, and determination. 
References
Business Insider. (2015, March 26).

Manny Pacquiao Buys Beverly Hills Mansion

. Business Insider. Retrieved September 27, 2023, from https://www.businessinsider.com/manny-pacquiao-buys-beverly-hills-mansion-2015-3

Caligan, M. (2018, September 30).

IN PHOTOS: Inside the California home of Kris Bernal

. GMA Network. Retrieved September 27, 2023, from https://www.gmanetwork.com/entertainment/celebritylife/news/9817/in-photos-inside-the-california-home-of-kris-bernal/photo

Calzado, A. (2022, May 18).

Bea Alonzo Bought a Gorgeous Apartment in Madrid, Spain

. Real Living. Retrieved September 27, 2023, from https://www.realliving.com.ph/home-tours/celebrity-homes/bea-alonzo-bought-a-gorgeous-apartment-in-madrid-spain-a1810-20220518

Cruz, J. A. (2023, April 7).

Is this Heart Evangelista's Paris apartment? | GMA Entertainment

. GMA Network. Retrieved September 27, 2023, from https://www.gmanetwork.com/entertainment/celebritylife/news/100109/is-this-heart-evangelistas-paris-apartment/story

de Mesa, M. (2016, April 25).

Piolo Pascual's Neo-Eclectic Home in Las Vegas

. Real Living. Retrieved September 27, 2023, from https://www.realliving.com.ph/home-tours/celebrity-homes/piolo-pascual-s-neo-eclectic-home-in-las-vegas-a1102-20160425

MySpanishResidency. (n.d.).

Golden Visa Spain 2023: Requirements and Fast Application

. MySpanishResidency. Retrieved September 27, 2023, from https://www.myspanishresidency.com/visas-spain/golden-visa/

White, T. (2015, April 2).

Manny Pacquiao closes in on gorgeous Beverly Hills mansion for $12.5 million

. mySA. Retrieved September 27, 2023, from https://www.mysanantonio.com/real-estate/article/Manny-Pacquiao-closes-in-on-gorgeous-Beverly-6175118.php