Bathtub and sink fixtures can look old, worn out, or dirty when they're coated with rust. Preventing rust from accumulating on bathroom fixtures can be a real hassle.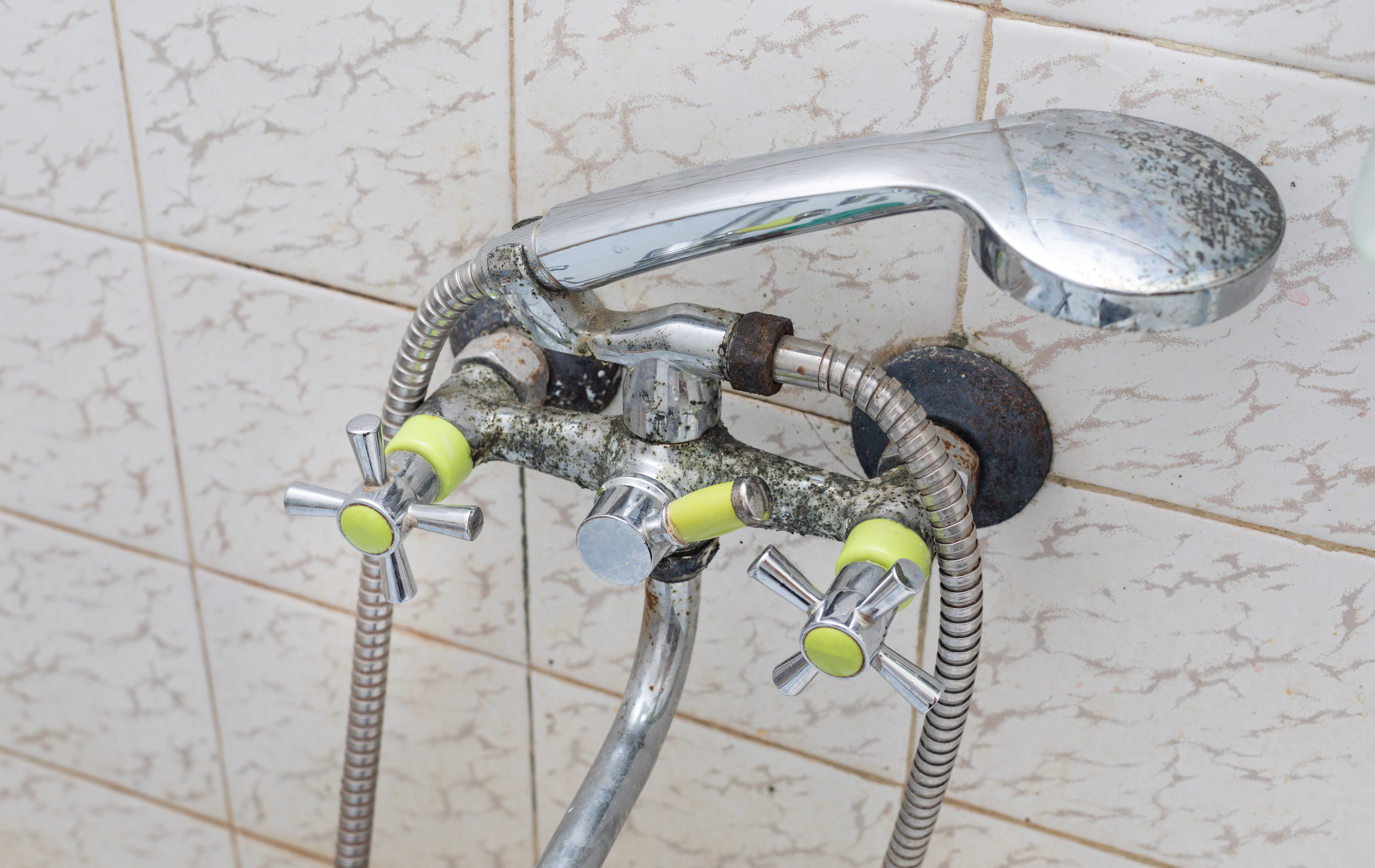 Take a look at the design of your bathroom and consider the materials used. Toilets, showers, and sinks are all surrounded by metal. When you finish showering, you'll have a lot of dampness in and around the bathroom. When those two factors come together, it creates the ideal environment for rust to build quickly.
There are methods for removing the rust and restoring your bathroom to its former glory. This guide will teach you how to effectively remove rust from metal surfaces.
RELATED: Kitchen Sink Not Draining? Here are 5 Methods to Unclog It
Method 1: Vinegar.
Vinegar is an excellent natural option for removing rust from chrome-coated bathroom fixtures. 
Apply white vinegar to the rusty area.

Leave the liquid to settle for around 15-20 minutes.

Then, take a sponge and clean the rust off of the metal.
Vinegar can also be used to clean fixtures by dipping cloths or paper towels in a vinegar solution and wrapping them around the fixtures.
Photo Courtesy: Hammer Addict
It's unlikely you'll have to do this a few times, depending on how much rust has built up. A 1:1 solution of vinegar and water should be applied regularly to the metal surface to prevent rusting.
If you find any scratches or dents on the surface, use chrome fixture wax or auto wax to seal them. Moisture will not come into direct touch with the rust as a result of this.
Pro Tip: Warm the vinegar on the stove or in the microwave. This will make it easier for the mixture to clean the fixtures.
Method 2: Baking soda.
Photo Courtesy: Health Benefits Time
Another option for removing rust from chrome fixtures is baking soda. Rust may be removed from a wide range of metal fixtures with this simple DIY remedy.
In a bowl, mix baking soda and water. The solution should then be applied to the chrome combination to remove the rust spots.
Allow the mixture to stay on the fixture for a few minutes before rinsing with water.
Method 3: Aluminum foil.
If you don't have any other options for rust removal, try aluminum foil. Foil is a soft metal that works wonders for removing rust. You don't have to worry about scratching your chrome bathroom fixtures when you use aluminum foil to remove rust.
Fold an aluminum sheet or foil four times over itself to create a thick foil coating.

After that, you'll need to wad the foil into a ball. Take care not to cut your hands on the sharp edges of the bunched or folded foil.

Once you have the ball, soak it in cola or water for a few minutes.

Use the moistened foil and scrub the affected areas to remove the rust.
Photo Courtesy: Hammer Addict
While this method is highly effective, it can also be extremely exhausting physically.
RELATED: 8 Most Common Plumbing Problems and Plumbing Tools
Method 4: Salt and flour mixture.
Another good home remedy for removing rust from chrome fixtures is a salt and flour mixture.
To make your own bathroom fixture cleaning solution, you'll need the following items:
1 tbsp. salt

7/8 cup all-purpose flour

1 cup of white vinegar
Combine the ingredients in a large mixing bowl and stir until thick paste forms.
To remove the rust, massage the mixture in a circular motion. Allow for a half-hour of resting time before rinsing with water.
Use a dry cloth to dry the chromium mixture. You should also put on protective clothing to avoid coming into contact with the acidic solution.
Method 5: Steel wool or scrubbing pad.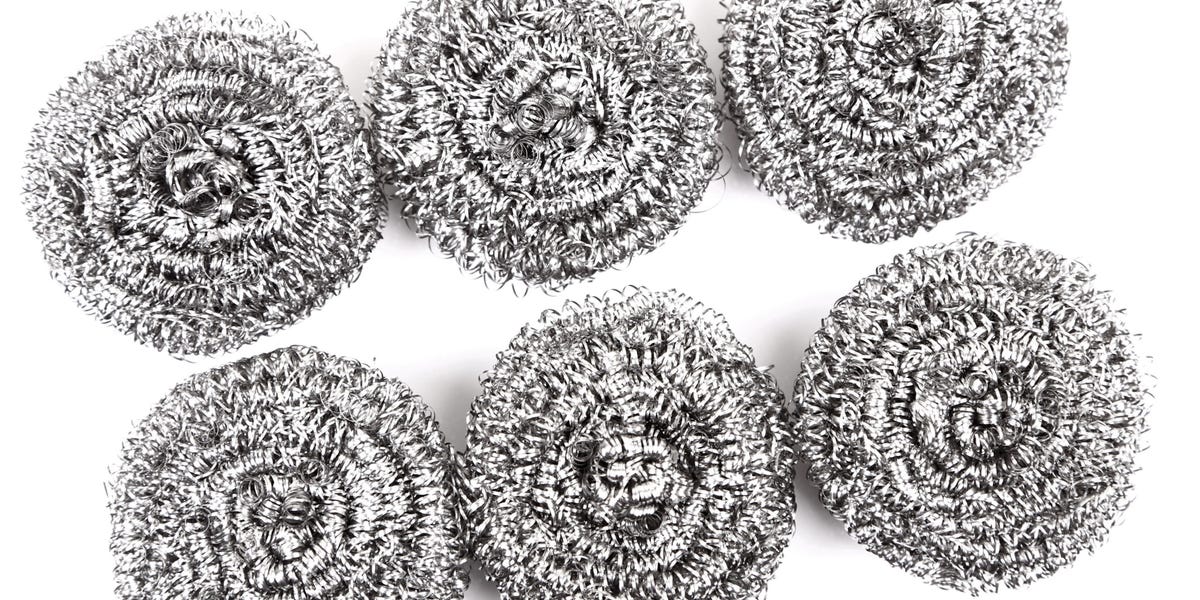 Photo Courtesy: Woman's Day
If the recommended remedies will not be effective to remove rust for being too stubborn, a brass or wool scrubber may be required. The scrubbers' surfaces are abrasive. By breaking up rust, helps in its removal.
To avoid damaging the chromium fixture, you must use caution when applying this procedure.
Use a bowl of water or oil to lubricate the scrub brush before using it. Rub the fixture in a circular motion to remove any debris.
When cleaning the fixtures, be careful not to use too much pressure or you could end up with scuff marks.
Method 6: Mild acid cleaners with a lime solution.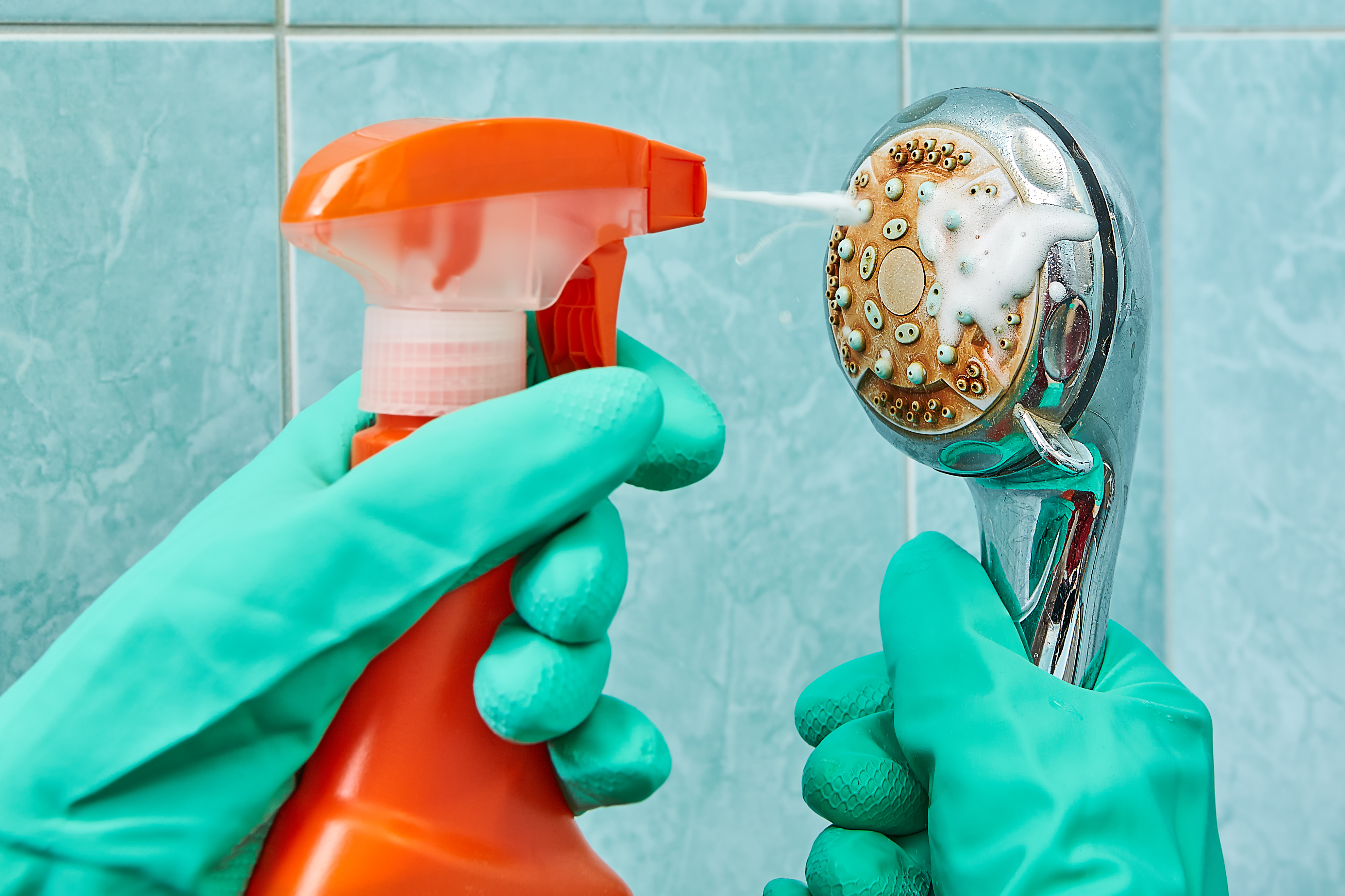 Rust from bathroom fixtures may also be removed with mild acid cleansers. Use any mild acidic household cleanser with a lime solution as your cleaning agent.
It's also possible to make your own mild acidic cleaning solution by adding little lemon juice to water. To avoid leaving etching marks on the metal, don't use severe acidic solutions.
Start by cleaning the chrome fixture's surface with a soapy solution. Soapy residue should be cleaned off the surface to avoid damaging the chrome finish.

Using a paper towel, wipe the fixture clean and dry it well.

After that, soak the fixture for about 20 minutes in a mildly acidic solution, either purchased or homemade. Be sure to safeguard your eyes and hands by donning safety goggles and gloves before handling the acid solution.

Add salt to the acidic solution if the chrome fixture is severely corroded.

Use a soft towel to wipe down the bathroom fixture after rinsing it with water.
The procedure must be repeated if there is still residue on the bathroom fixture after cleaning.
RELATED: 5 Common Household Faucet Problems and How to Fix them
You should make every effort to keep your bathroom fixtures free of rust stains. Use the methods listed above to make sure your bathroom fixture looks its best. Regular cleaning and polishing will keep your chrome bathroom fixtures looking new for a long time!
CITATIONS: 
Shah, H. (2021, September 28). How To Effectively Remove Rust From Bathroom Fixtures. My Decorative. Retrieved November 2, 2021, from https://mydecorative.com/how-to-effectively-remove-rust-from-bathroom-fixtures/
Huner, D. (n.d.). 8 Ways to Remove Rust from Chrome Bathroom Fixtures. My Home My Globe. Retrieved November 2, 2021, from https://myhomemyglobe.com/remove-rust-from-chrome-bathroom-fixtures/