Construction site safety is a vital necessity, yet it is frequently overlooked. Construction workers have a higher rate of fatal and nonfatal injuries than those in other industries. To avoid limb and life loss, suffering, and damage from preventable accidents, appropriate measures should be implemented to ensure site safety.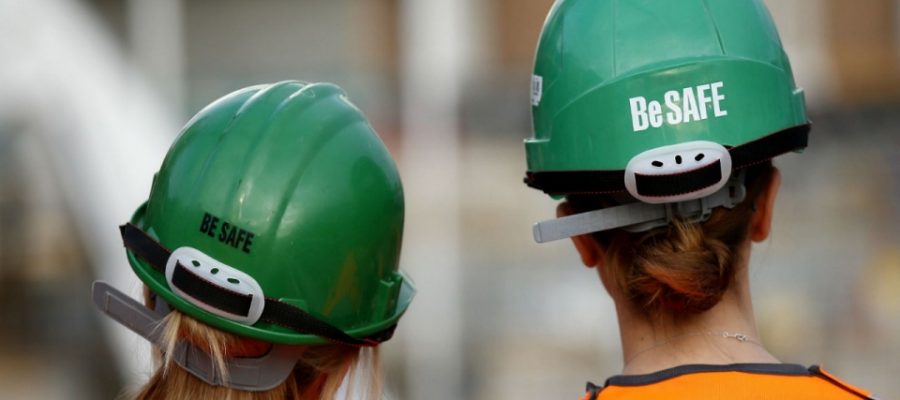 Photo Courtesy: BeTheOneHSE.com
Builders and contractors have been paying more attention to workplace safety in recent years. A corporation that emphasizes safety measures will have a greater employee retention rate. Safety measures also improve working conditions, resulting in higher productivity and a more pleasant working environment. Construction safety officers are in charge of developing and implementing construction safety measures.
Also known as a construction safety officer, a safety officer is a building and safety professional who ensures that all employees and workers on a construction site follow the necessary safety procedures for their safety as well as the safe and efficient construction of the building or structure. In addition to other educational requirements, construction safety inspectors must be knowledgeable with the Occupational Safety and Health Administration, or OSHA, laws that determine many of the safety standards for building and construction.
What are the responsibilities of a construction safety officer?
Construction safety officers are responsible for a variety of tasks and obligations.
Monitoring work: Construction safety officials keep an eye on the working site to ensure that all employees and workers are following safe work standards.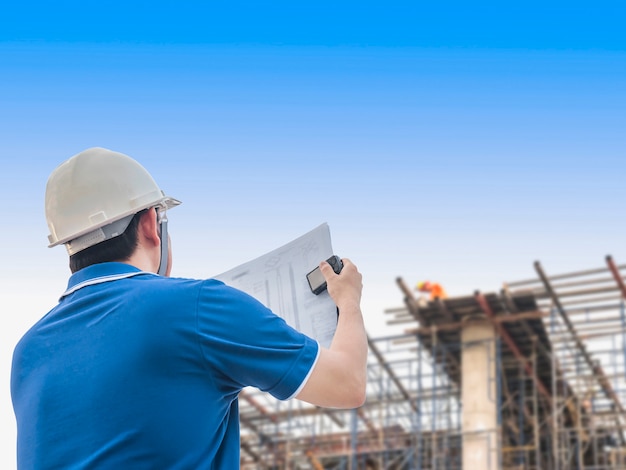 Photo Courtesy: Freepik
Inspection of the job site: One of the most important responsibilities of construction safety inspectors is to examine the work site for potential hazards regularly.
Investigate injuries: The construction safety officer must look into the circumstances if any workers are harmed on the job. After the investigation is completed, the findings and suggestions will be documented to prevent similar accidents from occurring in the future.
Assessing plans: Many construction safety investigators examine plans and blueprints submitted by contractors and subcontractors to ensure that they comply with OSHA rules.
Checking tools: Safety officers inspect the tools used by construction workers regularly to ensure that they are safe to use. Broken equipment and defective tools, for example, pose a risk to construction workers, and safety officers are responsible for spotting these problems.
Photo Courtesy: Freepik
Promoting safe work practices: Most construction safety officers spend time on the job site promoting safe work practices and ensuring that all workers are familiar with safety procedures.
Organizes and oversees OSHA inspections: OSHA inspections are required for the majority of construction projects, which construction safety managers plan and monitor.
Gathering feedback: A lot of construction safety officials take the time to collect feedback from the builders on the job site to uncover methods to improve safety best practices and procedures and keep everyone safe.
Photo Courtesy: Freepik
Construction safety officers are responsible for maintaining a safe working environment for workers at all stages of a project. To complete a project on schedule and within budget, a robust safety strategy is required. Every accident disrupts the project, and the human implications can be devastating; therefore, accident prevention should be a top priority for the project.
RELATED ARTICLES:
12 Christmas Lights Safety Tips You Must Follow
Safety at Home: 10 Common Construction Hazards to Look Out for
7 Helpful Tips for Construction Workers Safety
CITATIONS:
Importance of Safety Management In the Construction Industry. ConstructionPlacements. (2021, January 25). Retrieved October 7, 2021, from https://www.constructionplacements.com/safety-management-in-constructiont/.
Indeed Editorial Team. (2021, March 2). Safety Officer in Construction: What They Are and How To Become One. Indeed Career Guide. Retrieved October 7, 2021, from https://www.indeed.com/career-advice/finding-a-job/safety-officer-in-construction.
Tobias, M. (2021, February 12). Construction Safety Officer: Responsibilities and Duties. MEP Engineering & Design Consulting Firm. Retrieved October 7, 2021, from https://www.ny-engineers.com/blog/construction-safety-officer.