Sealants are best used to make long-lasting, weatherproof bonding, and if you need to seal places that are too small for other materials like wood, cement, or concrete.
Sealants are products used to seal, block, or fill gaps between construction materials in order to keep fluids, air, and pests out. These materials fill any gaps between the two surfaces and block joints where dissimilar materials meet. They can also seal cracks in concrete, fiberglass, and other hard construction materials.
In the past, we used asphalt in building construction and clay to seal and bond masonry. Because of advances in technology, we now have a wide range of synthetic-polymer-based sealant options. 
The best part: sealants protect your home or building from the damaging effects of severe temperatures and other outside factors.
To help you understand sealants, here's what you need to know.
Construction sealants provide several long-term benefits for existing structures, such as prolonging the service life of repaired dynamic and static joints. They also provide a more effective and simple solution to contribute to overall building sustainability without having to replace existing building materials.
Construction sealants provide financial benefits, such as enhanced return on investment, increased resale value, and lower energy expenditures.
In the Figure 1.0 below, the gray represents the concrete part, while the orange represents the elastic sealant.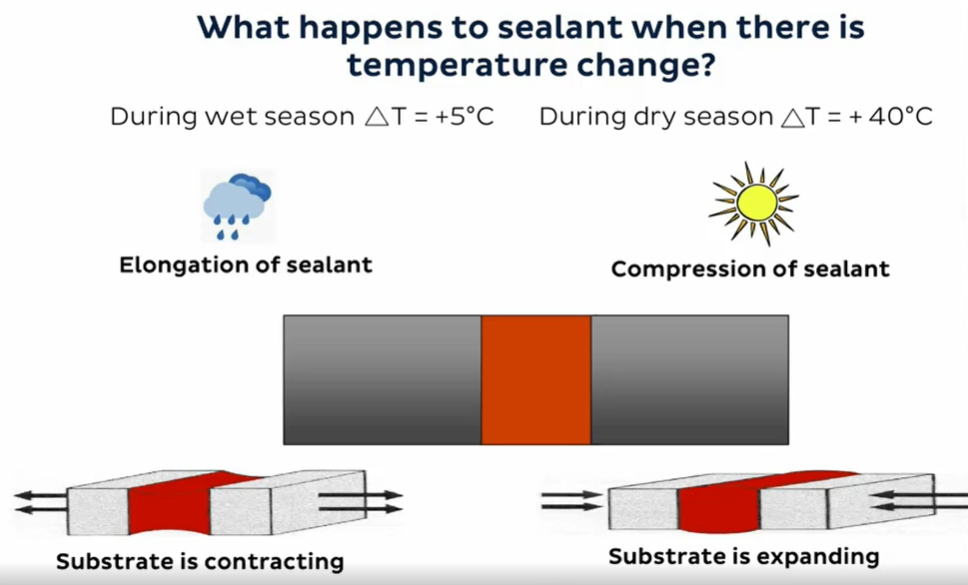 Figure 1.0 Concrete and Sealant Representation
Figure. 1.1 shows that the substrate or concrete shrinks as it rains or when the temperature drops, causing the sealant to be pushed or stretched out.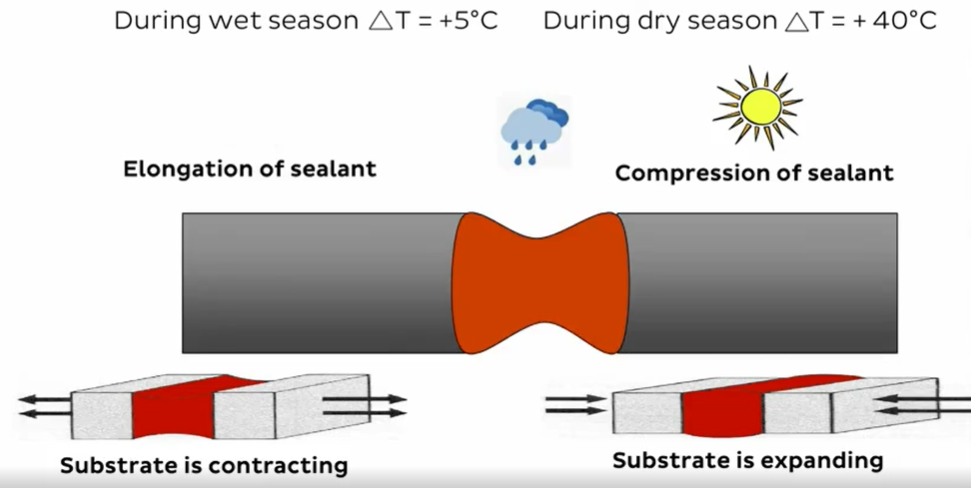 Figure 1.1 Concrete and Sealant Representation during wet season
While Figure 1.2 shows when the temperature rises from cold to hot, the concrete expands, causing the sealant to contract. This cycle occurs when the temperature changes.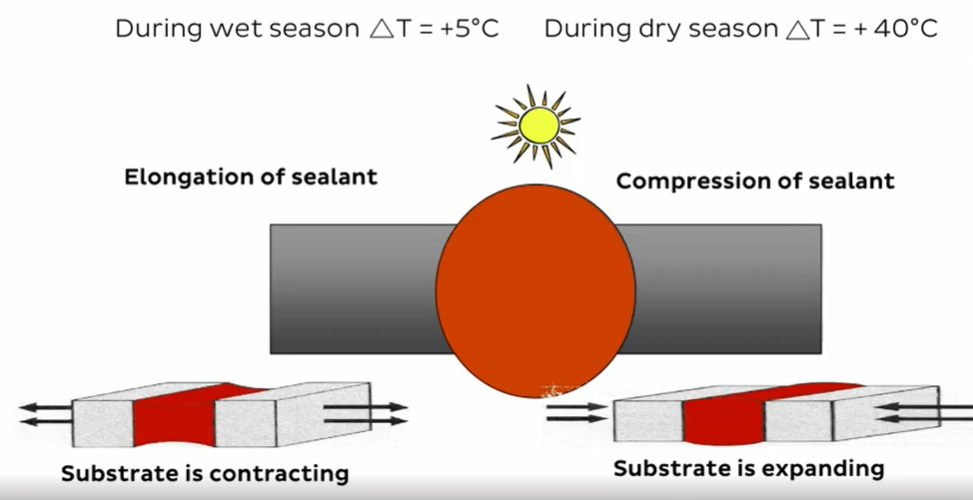 Figure 1.2 Concrete and Sealant Representation during dry season
No accommodation for movement.

There will be no shock absorber, and nothing will adapt to the movement, causing cracks in the walls and floors.

Water or moisture seepage.

Water or moisture seeping into your substrate can corrode and deteriorate aesthetic finishes.

Airflow inside the window.

This may cause water condensation and can lead to deterioration of finishes.

No sealant as a barrier.

Without sealant, especially to condominiums and high-rise buildings, it can cause fire propagation and insect infiltration.
Pro-tip: Sealant contracts represent 0.02% of the total project value and typically the replacement cost will be 8-9% of the total project value.
Expansion Joints
Expansion Joints are joints that are constructed to absorb movement. With this, you'll be needing highly elastic sealant to accommodate the movement.
Examples of expansion joints are:
Metal facade joints

Natural stone joints

Insulation integrated panel joints

Glass facade joints

Concrete floor joints

Heavy-duty traffic joints

Pre-cast concrete joints
Construction Joints
Construction joints are joints that are required to hold or seal between different building materials
Examples of these are:
Perimeter joints

Waterproofing

Wood joints

Sanitary joints

Roofing joints
Connection Joints
Connection joints are between building materials with an "aesthetical character".
Examples of connection joints are:
Ceilings

Stairs

Frames

Baseboards

Door jambs

Cabinet
Types of Sealants
1. Acrylic Sealant
Acrylic sealant is water-based and is commonly seen on project sites and DIY shops. They are paintable in the same way that latex is, but their sealing properties are more stable and they don't shrink as much.
Advantages:
Cost-effective for indoor application

Easy to apply, finish, and clean

Excellent paintability

Non-corrosive

Pure white
However, acrylic sealant also has its limitations:
Not suitable for continuous wet areas

Exhibit shrinkage after cure

Not for exterior applications

Not for high movement joints
If you need acrylic sealant for all your indoor gaps needs, Bostik SVS All Indoor Gaps acrylic sealant has your back.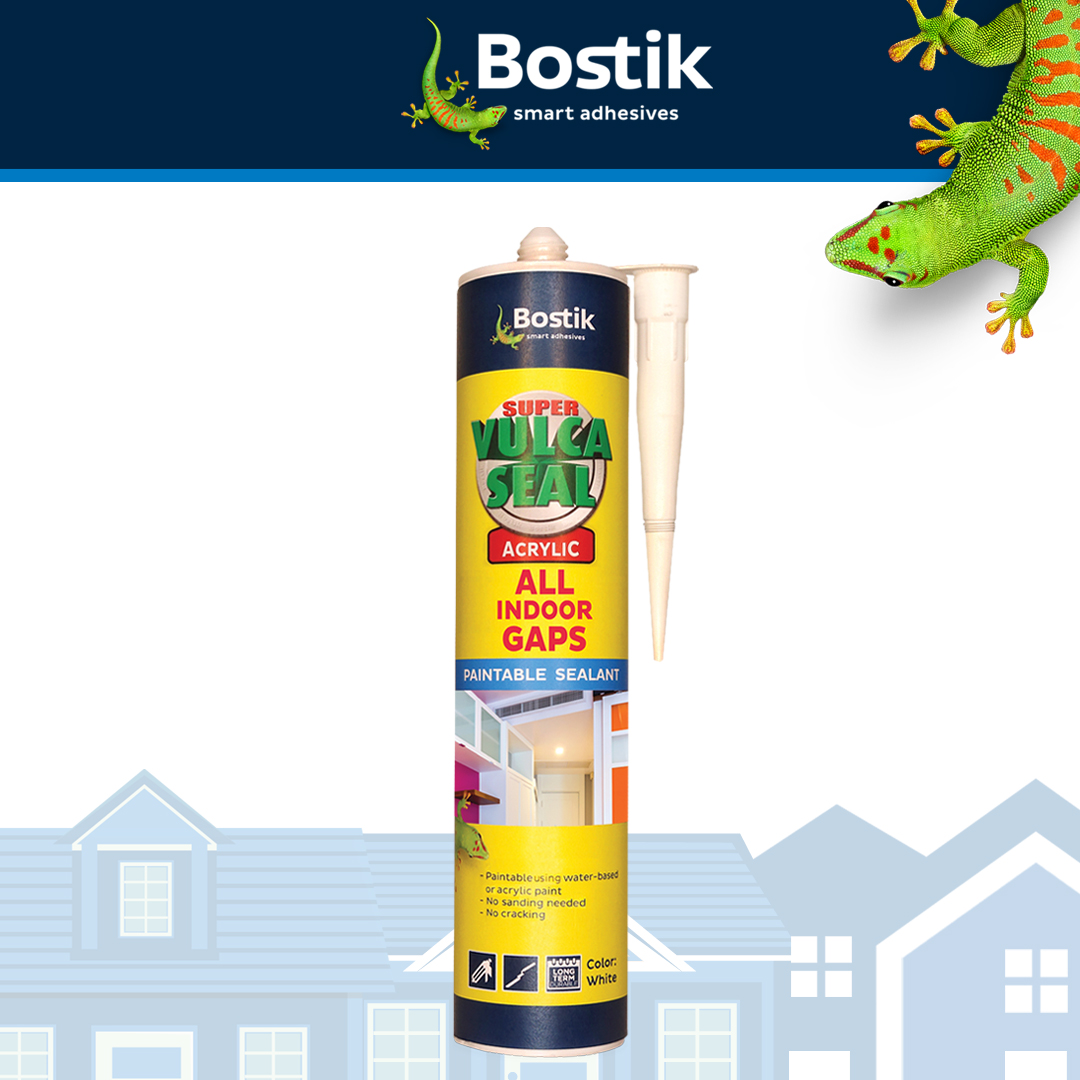 Bostik SVS All Indoor Gaps acrylic sealant has the following features and benefits:
Paintable

No sanding required

No cracking

Odorless

Easy to apply
If you prefer a fire-resistant sealant, the Firecaulk Fire-Rated Acrylic Sealant is the product for you.
It is fire-rated for up to four (4) hours, paintable, has good flexibility-joint movement, and is easy to apply. 
2. Silicone Sealant
Silicone sealants are a good all-around sealant option. The only caveat is that these are not paintable. These items are extremely flexible and water-resistant.
Advantages of silicone sealant:
Excellent adhesion in non-porous substance

Superior in UV resistance and heat stability

Good chemical resistance

Excellent joint movement capabilities

Available in transparent color
Same with acrylic sealants, silicone sealants also have their limitations:
Not paintable

Prone to dirt pickup

High chance of staining and streaking

Limited in tear propagation resistance
If you're looking for silicone sealant for sealing lap joints, Bostik SVS PolyCarbonate, Stainless Steel, Metal Silicone Sealant might be your best shot.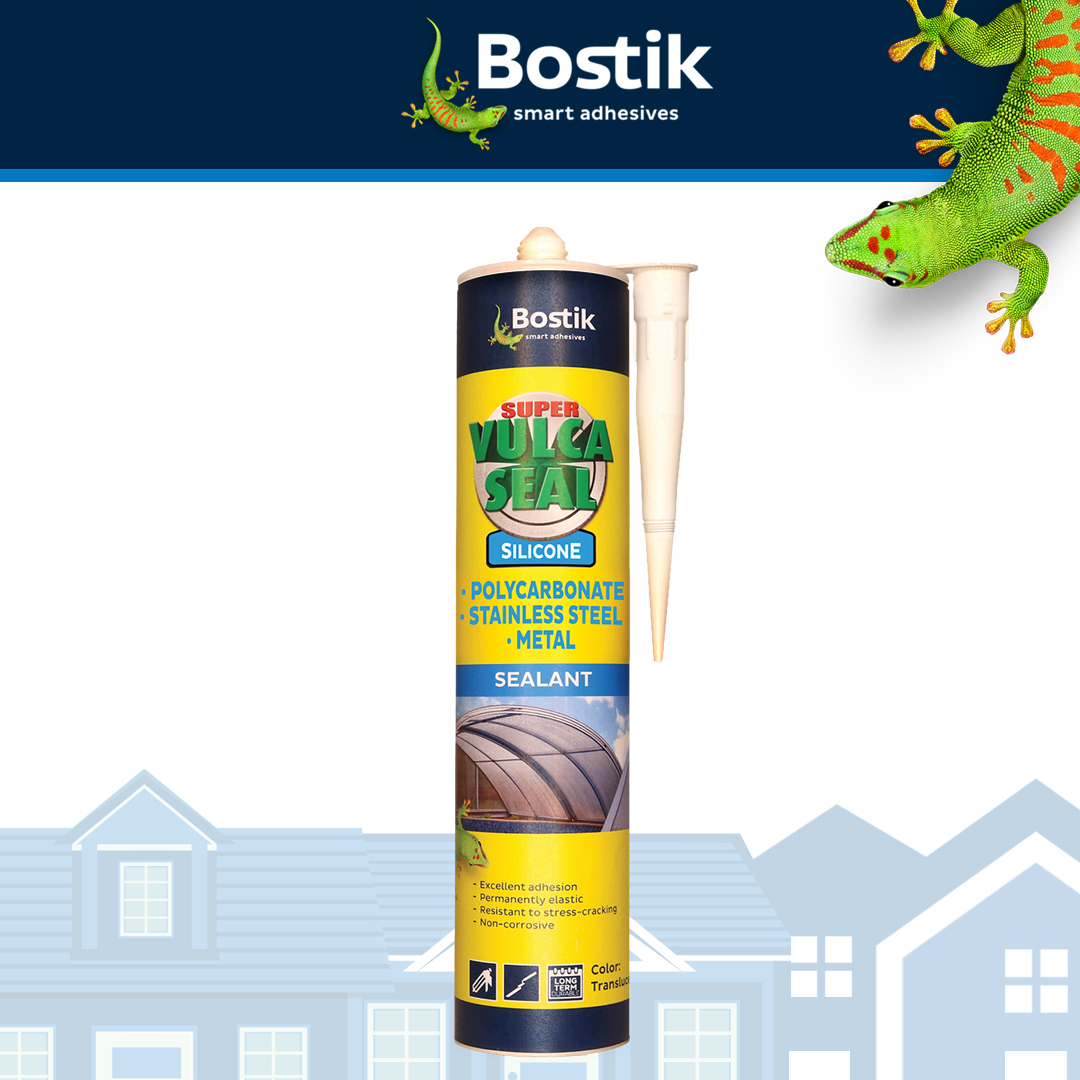 It is an industrial-grade neutral cure silicone sealant designed specifically for sealing lap joints.
Why would you choose Bostik SVS PolyCarbonate, Stainless Steel, Metal for your lap joints' sealing needs?
It has excellent weathering resistance.

it's non-corrosive.

It is resistant to stress cracking.

It has excellent adhesion.

It is resistant to sustained flexibility at extreme temperatures.
Bostik also has silicone sealant for your glass and aluminum sealing needs. The SVS Glass, uPVC, Aluminum silicone sealant is a premium grade neutral cure silicone sealant design specifically for weather sealing between glass and aluminum.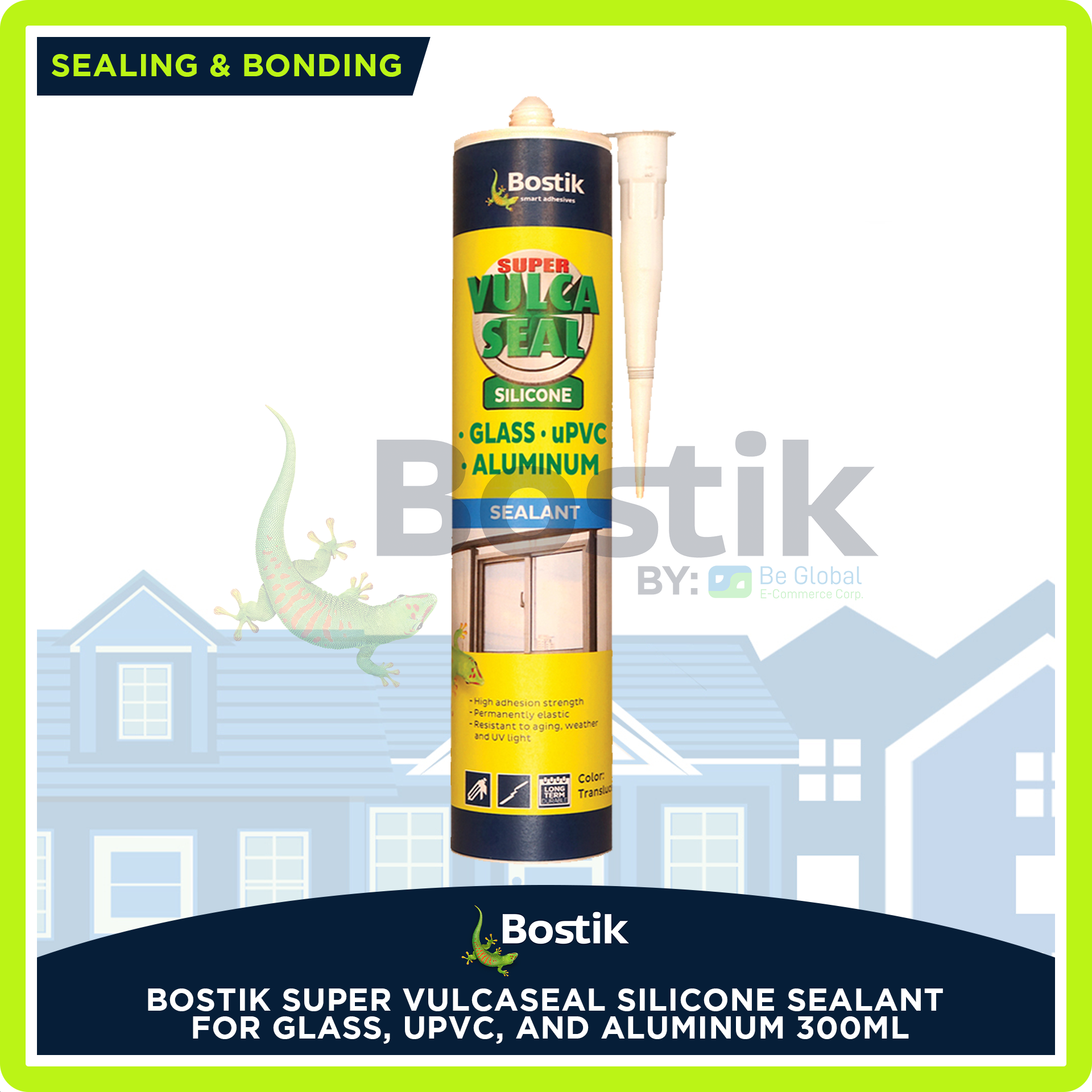 It has the following features and benefits:
UV and weathering resistant

High adhesion strength

Highly compatible with uPVC, glass, and aluminum substrates

Primerless
3. Polyurethane (PU) Sealant
A polyurethane-based sealant may be the ideal option for a durable sealant that sticks to almost anything. To prevent fluids and other things from getting through, these sealants form strong connections between materials and seal joints.
Advantages:
Superior adhesion in porous substrates, esp. concrete, bricks, and natural stones

Excellent movement capabilities

Highest tear propagation resistance to all classes

Generally primer-less application

Paintable
Limitations:
Generally not UV resistant

Not use in structural glazing application

Formation of bubbles upon curing
For your sealant needs for your precast panels, tilt up panels, and aluminum windows, Bostik Seal 'N' Flex 1 PU construction joint sealant is your best bet.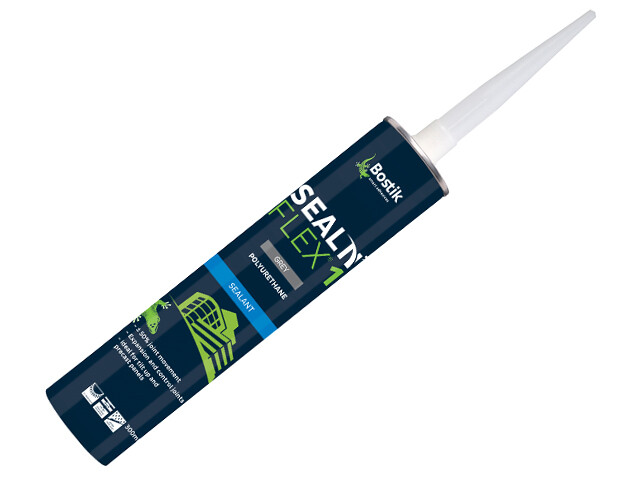 Features and benefits:
Durable (900% Elongation at break)

One component, no mixing required

Non-staining

Paintable
If you require using fire-rated PU sealant, Bostik also has a product for you. Bostik Fireban One is a fire-rated intumescent, low modulus, one component, and Class A polyurethane sealant.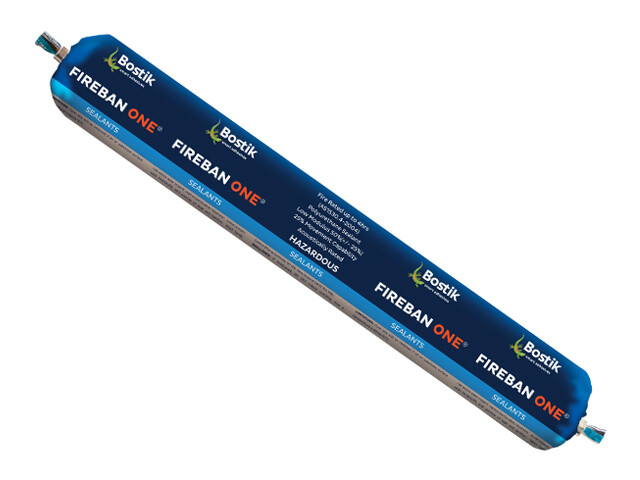 Features and Benefits:
Durable (900% elongation at break)

Excellent weathering resistance

Non-staining

Paintable

Fire-rated up to 4 hours
For natural stones and tile application, Bostik SVS Concrete, Natural Stones, Tiles PU Sealant is for you.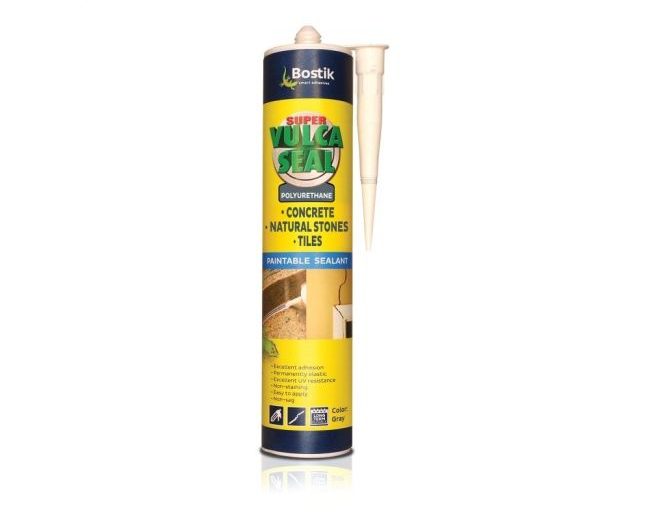 Features and benefits:
Excellent adhesion

Permanently elastic

Non-sagging or thixotropic

Paintable

Non-staining

Easy to apply
Whichever of the application, selecting the right sealant is important. A water-based sealer is appropriate for indoor applications that require painting because of its low cost and ease of application. Polyurethane adhesives can provide both strength and flexibility in one package.
While it depends on the situation, Bostik has a sealant for most of your needs.
Want to know more about the right sealant to use for your next project? Feel free to request a training for FREE through this link.