As traffic conditions worsen, the Metropolitan Manila Development Authority (MMDA) has begun implementing new ways to alleviate the situation. Some of the schemes the agency has come up with has been criticized for being ineffective. They were deemed only short-term or band-aid solutions in how they address the issues. Additionally, other options such as commuting by bus or by train have become less than ideal due to frequent malfunction. With the demand for better public transportation systems, an old option was brought back from limbo.
In 2014, the Metro Manila Dream Plan was announced. This plan proposed numerous infrastructure projects that will improve travel conditions throughout the city. One of these projects is the Metro Manila Subway, an ambitious undertaking that has already started construction back in February 27, 2019.
The underground transit will serve 15 stations. It is designed to connect with several MRT and LRT stations. The subway is planned to run from Quezon City to the Ninoy Aquino International Airport (NAIA) with an expected travel time of 40 minutes.
Finance Secretary Carlos Dominguez III stated that the subway is planned to be partially operational by 2022, alongside three stations namely, Quirino Highway, Tandang Sora, and North Avenue.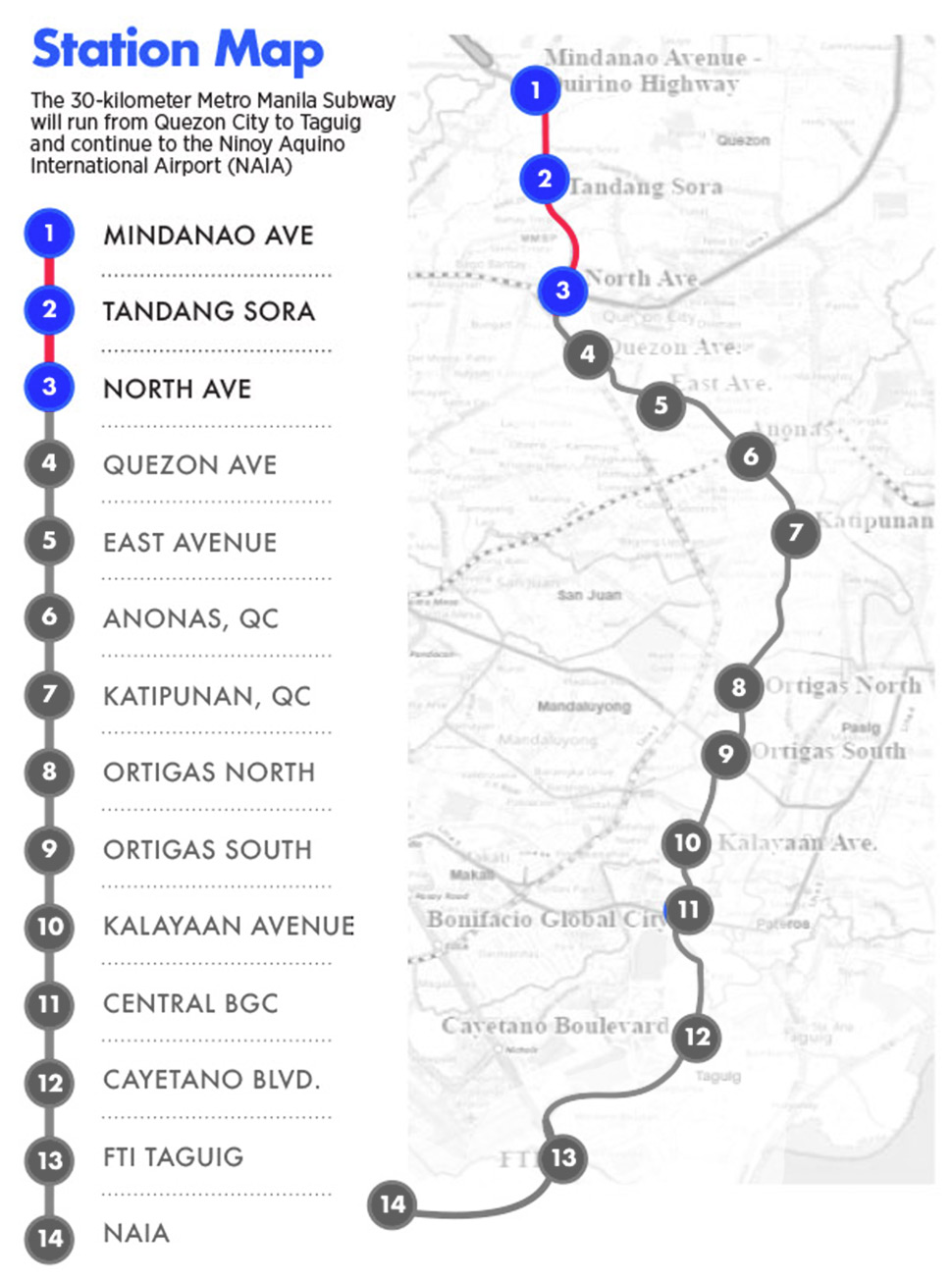 Photo courtesy of Esquire Philippines
With an estimated cost of over PHP300 billion, it is expected to be the most expansive and expensive transport project under the Duterte administration. The Japanese Government has expressed enthusiasm in assisting with the costs and has signed a ¥100 billion loan to the Philippines back in November 2017.
For something that seems long overdue, it is interesting to note that this is not the first time an underground railway system was proposed. Former Secretary of Public Works and Highways David Consunji proposed the idea back in 1977. However, the plan was shelved due to flooding concerns and government efforts instead went to the construction of other Metrorail transit lines.
The subject was brought back again in 2014 by the Aquino administration, with the project being later undertaken by the succeeding administration under the Build, Build, Build flagship. Its completion will have a huge impact on the country's capital city, lessening the stress from established public transportation vehicles and commuters alike. The project is slated for completion by 2025.